The goal of our practice to provide you with the best, most compassionate, and advanced eye care available anywhere in the country. Our staff and doctors are fully committed to your well being.
Anaheim Eye has led ophthalmic care in Orange County since 1958. It was the first multi-specialty ophthalmology practice in Orange County. It has been here since before the University centers, before the large chain clinics, before any other clinic.  Over the decades, we have learned how to deliver to you the state of the art care that you deserve.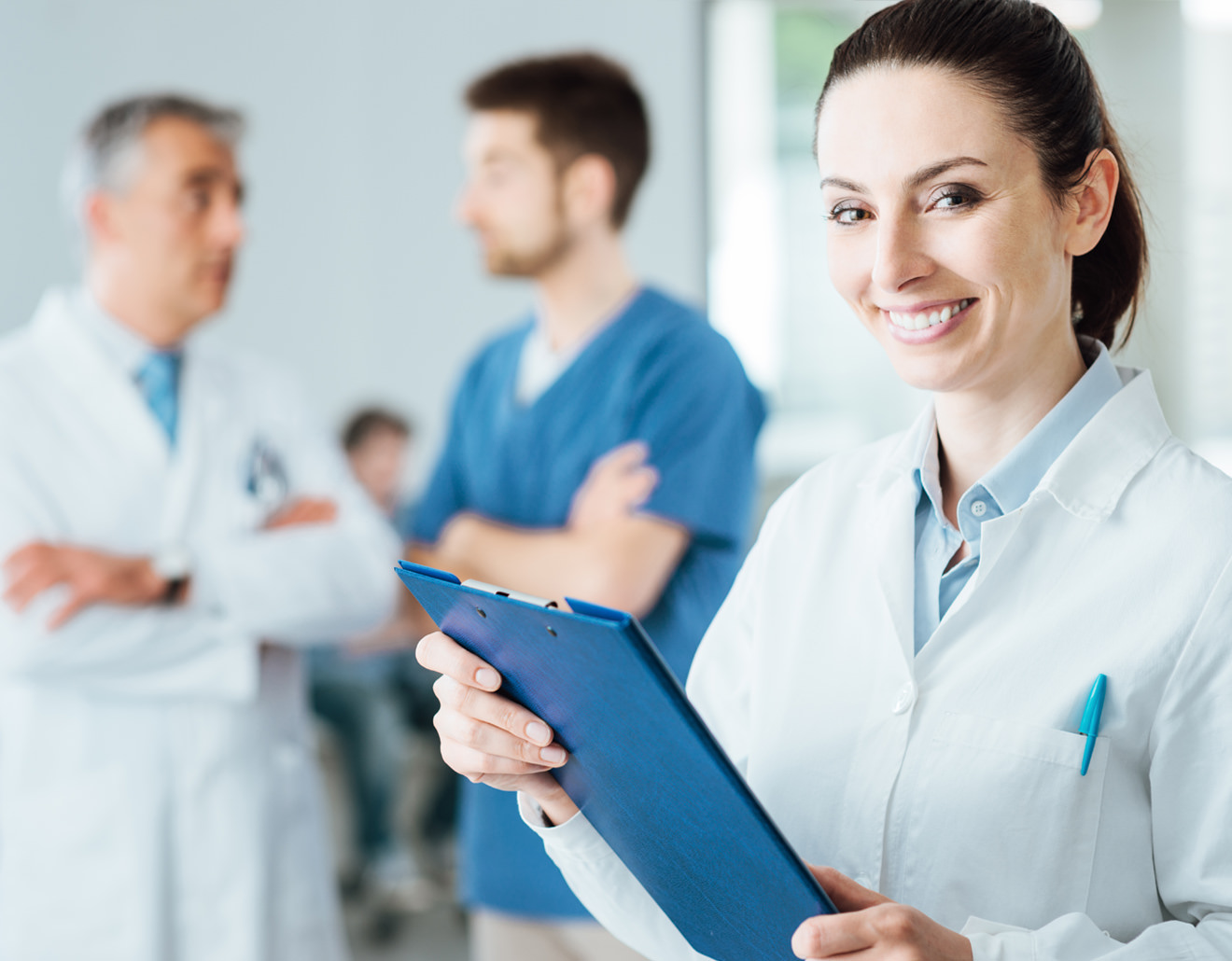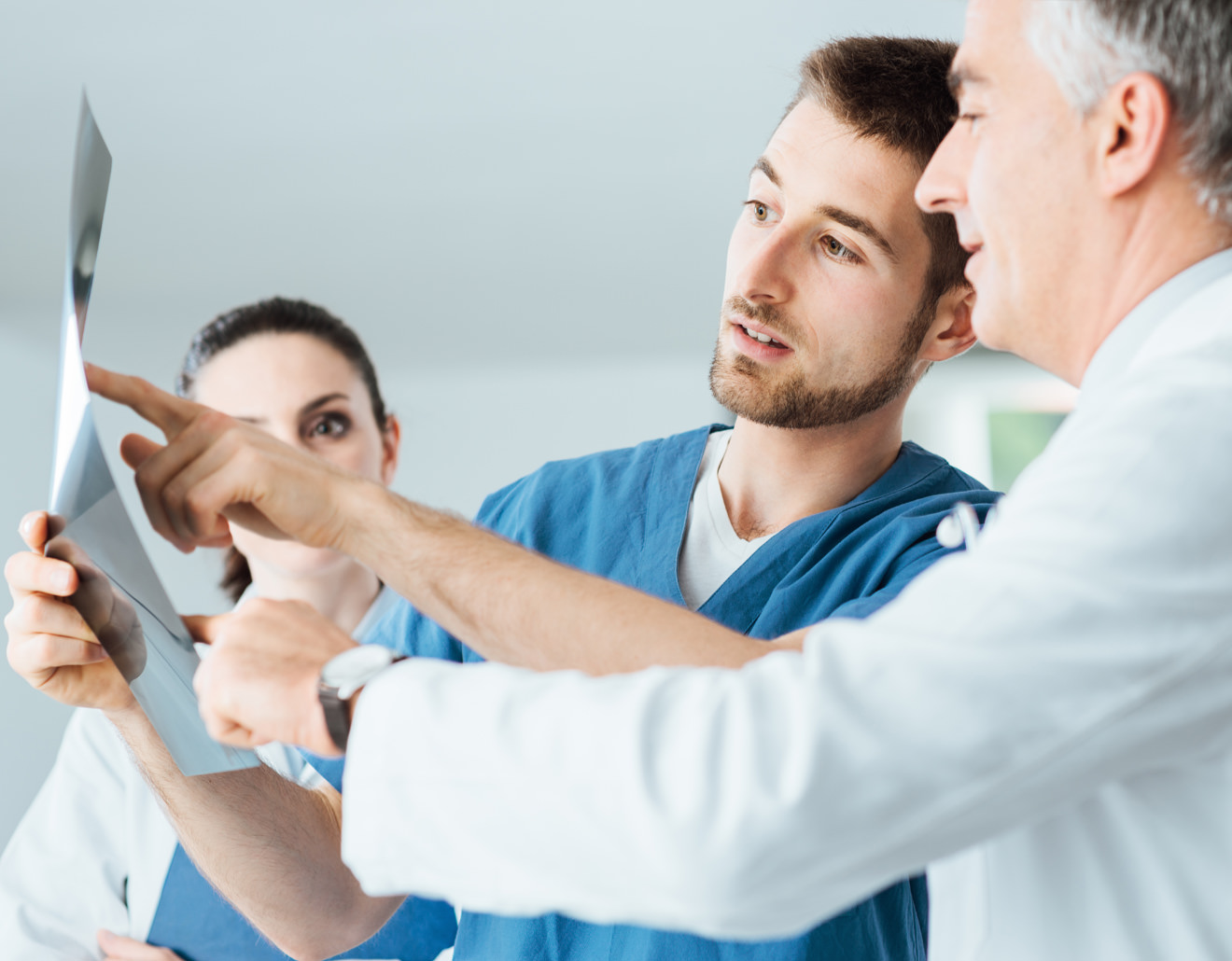 Our staff is hand picked and trained exclusively to meet the needs of eye surgery. Each member is fully trained, credentialed, and experienced in providing you with compassionate, diligent care.
All of our physicians are sub-specialists in their area of expertise. Following general medical training and full training in Ophthalmology, each underwent a further rigorous course of study in their respective fellowships at country's leading academic centers. It's this training, combined with their experience, and access to the world's most advanced technology that enables them to provide you with the best care possible.
Anaheim Eye has the most advanced diagnostic and surgical equipment available anywhere in the world. In fact most other practices routinely refer patients to our practice because of this reason. They know that we are able to perform a test or a procedure not routinely available anywhere else. As one of the first places in Southern California to perform Laser Cataract Surgery, Anaheim Eye leads the county with innovative procedures and technology.
"Emmanuel check up was extraordinary and also doctor Neal they explain every well and easy to understand thank you very much" – Maria V.

"So far everything has been spot on. Dr. Neal is very kind to this old lady. So I will continue to go to him for my very precious eyes." – Patricia H.

"I think Anaheim Eye is the greatest I don't want to go to anybody but them I trust them thoroughly and I think you for Dr. Neal who is a great ophthalmologist" – Karen B.

"Dr. Neal was absolutely wonderful with my son and the emergency care he needed. The whole team is fantastic. We are very grateful for their service." – Alexander K.

"The whole staff is great! Dr Neal has been my eye doctor for years and performed all my eye procedures with great success! Thank you all for being so welcoming and professional!" – Terie B.

"I have been a patient at Anaheim Eye for 27 years. I owe a lifetime of gratitude to Dr. Neal, especially, for saving my eyesight years ago by recommending a very specialized procedure elsewhere in Los Angeles that (at the time) was done by only a handful of specialists, due to my extreme short-sightedness and complications with wearing contact lenses. Dr. Neal and Dr. Adriane are the best in class and the office staff is also very professional! Now my entire family, as well as several friends, are patients of Anaheim Eye Institute and every one of them feels the same way." – Firoozeh T.

"Knowledgeable staff. Nice doctor."  — Nancy O.   (Patient since 2022)

"The staff is professional & Knowledgeable. If I have any suggestion, it would be shorter wait times…" — Amber B.   (Patient since 2015)

"The office receptionist greets you with a smile and is very courteous. When the professional staff serves you they are competent, friendly, and knowledgeable." — Erdice P.   (Patient since 2020)

"The staff and Dr. Neal always helpful, professional and trusting in ones care!" — Michael G.   (Patient since 2015)
