BIO
Dr. Chang Sup Lee, MD is a board-certified ophthalmologist who specializes in the medical and surgical management of vitreoretinal diseases. He is a specialist in age-related macular degeneration, diabetic retinopathy, retinal vascular occlusions, retinal tears, retinal detachments, epiretinal membranes, macular holes, inherited retinal diseases, and ocular inflammation.
He received a B.A. with Distinction in Biology from the University of Virginia, where he was an Echols Scholar. He earned his medical degree from the University of Virginia School of Medicine. He completed his internship and ophthalmology residency at the West Virginia University Eye Institute. He then completed a two-year vitreoretinal surgery fellowship at the USC Roski Eye Institute in partnership with Retina Vitreous Associates Medical Group.
Dr. Lee has conducted various research projects throughout his medical training, and he was recognized with the best research award during his senior year of residency. He has published numerous scientific articles for peer-reviewed journals and has presented his research at international conferences, including the Retina Society, Retina Fellows Forum, AAO, ASRS, and ARVO. Due to his active role in educational meetings and in research, he was honored as one of the Rising Stars in Retina in the October 2023 issue of Retina Today. He is a member of the American Academy of Ophthalmology and the American Society of Retina Specialists. In his free time, he enjoys tennis, golfing, and cooking traditional Korean cuisine. Dr. Lee is fluent in Korean and English.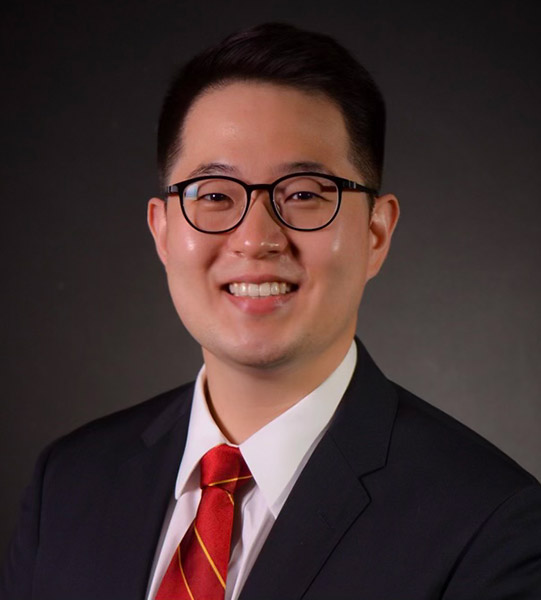 Education and Training
• University of Virginia 2012 Bachelor of Arts (BA) with Distinction in Biology
• University of Virginia School of Medicine 2017 Doctor of Medicine (MD)
• Transitional Year Internship 2018 West Virginia University Medicine
• Ophthalmology Residency 2021 West Virginia University Eye Institute
• Vitreoretinal Surgery Fellowship 2023 USC Roski Eye Institute / Retina Vitreous Associates