Important Things To Know And Do Before Buying Contact Lenses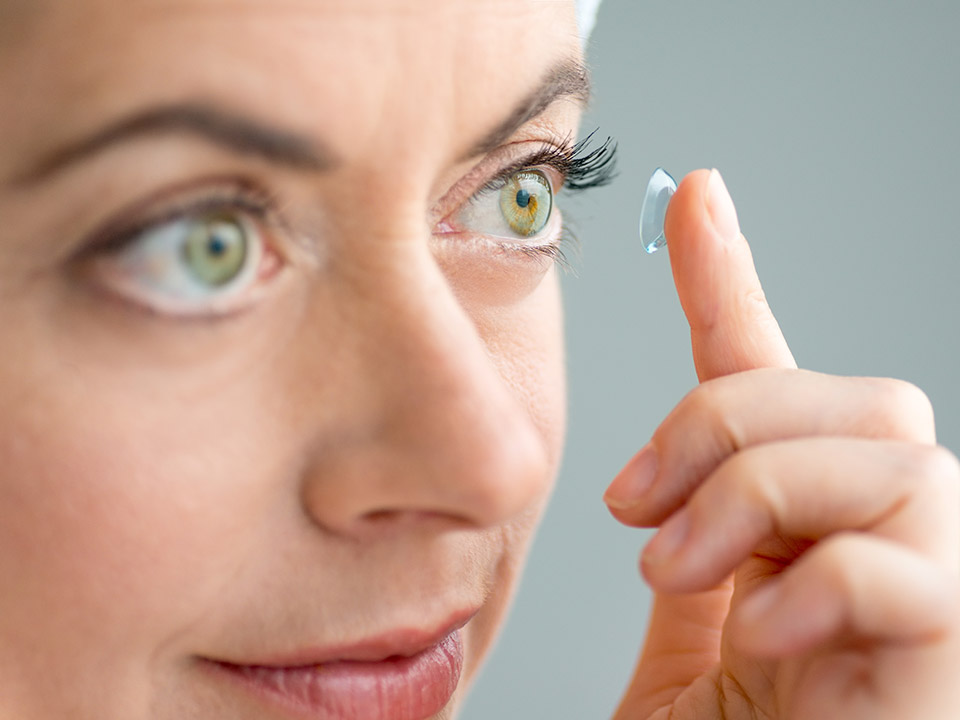 Are you thinking about getting contacts to go out without your glasses? Glasses can get tiresome when trying to dance, swim, play sports, and participate in other activities. Luckily, there are contact lenses.
You can get a prescription for plain contact lenses to avoid wearing glasses. These will help you see just as well as wearing your glasses. Additionally, there are lenses that can give your eyes a different color. If you have always wanted blue eyes, contacts can make it happen.
But getting contact lenses is not as simple as going to the store and buying a pair. There are procedures to follow, including an appointment with your eye doctor. Similarly, you should know a few things before getting your contacts to ensure it is the right move.
This article seeks to shed light on important things you should know before getting contacts. Similarly, it will share a few follow-up tasks to perform.
What You Need To Know About Contact Lenses
There are different types of contact lenses.
First, there are different types of contact lenses, so a doctor's diagnosis is required to get the right type. The most common contact lens you will come across are:
Daily lenses or disposable lenses are the ones you should dispose of after wearing them for a day.
Bi-weekly or monthly lenses are the ones you can wear for two weeks or thirty days. You have to clean them with a lens solution so they can be ready for the next day.
Rigid gas permeable lenses are the ones that last longest, going for one year.
Colored lenses can change your eye color, some with vision correcting powers and some without. They can go for thirty days, needing daily care after each wear.
Contact lenses come in various materials.
Another way you can categorize contact lenses is through the materials. Contacts come in various materials, and the choice is dependent on your doctor's recommendations for your needs. There are two main types.
Soft contacts are, as the name suggests, soft. Manufacturers make soft contact lenses from water and silicone or hydrogel polymers. These types of contact are ideal for short wear since they do not last long. They are thin and very comfortable.
Rigid gas permeable contacts are tougher and longer-lasting than soft contacts. Manufacturers use hard plastic to craft these types of lenses.
You cannot use your glasses prescription to order contact lenses.
This is another common issue that most people are shocked to find out. It would make sense for you to use your glasses prescription to get contacts, right? Well, you cannot because you need a contact lens prescription from an eye doctor after a thorough examination.
Glasses lenses and contact lenses are different, so you would get the wrong prescription and suffer vision and fitting problems that lead to headaches, infections, and overall discomfort.
It is best to get a prescription for colored contacts too.
You can buy colored contacts in retail stores without a prescription. But as mentioned above, contacts have sizes, and a prescription ensures you get the right one.
Even though some colored contacts may not have functional lenses, getting proper sizing from a qualified eye doctor is always great. They will fit better and will not irritate your eyes. Consult with your physician for the right prescription.
It will take time to get used to your contacts.
It will take a while before you get comfortable wearing contacts all day. It might take a little longer to master carefully putting on and taking them off. No matter how thin they are, it will take effort and time.
You cannot sleep, swim, or shower in your contacts.
And lastly, know that you should not sleep, swim, or shower in your contacts. Multiple things could go wrong if you attempt to swim, shower, or sleep in contact staring with eye irritations.
You deprive the eyes of oxygen for too long if you sleep in them. Similarly, contacts are not designed for water or exposure to chlorine. Therefore, if you want them for this purpose, you should rethink your options.
What To Do Before Buying Contacts
Get a good eye doctor.
Before buying contact lenses, you must ensure you get a good eye specialist. Your ophthalmologist or optometrist will be able to conduct exams, study your medical history and finally give you the best advice on getting contacts.
Some people are not eligible, so ensure you go to a trained and licensed eye doctor for the right verdict.
Go to your eye doctor for examination and prescription
Next, if you already have a good eye doctor, be sure to consult them before getting contact lenses. Remember that you may not be eligible for these visual aids. Similarly, you may need special ones. Remember, you cannot use your glasses prescription to get the contacts.
Go to your eye doctor for careful examination. Ask them for a contact lens prescription, and this way, you will be sure you will get the right thing.
Ask questions.
If you have some concerns about contact lenses, ask as many questions as possible. Your doctor wants to ensure you are comfortable wearing contacts, whether a desire or a recommendation.
Therefore, ask as many questions as you need to about these visual aids. Satisfying your curiosity will make your decision to wear or avoid more confident.
Learn about what it will be like to have contacts.
Before getting contacts, it also helps to learn a little about what owning and wearing them will be like. Therefore, read up on how to wear and remove your contacts safely. In addition, find the care and maintenance tips for contact lenses.
This information will prepare you for what is to come, as contacts take a little getting used to. Knowledge helps with the transition, so make an effort to learn.
Look for various sellers for price variations.
And finally, do not go to the first seller you see. If you do a little more research, you will find a reliable provider with friendly prices, especially if you are having trouble with insurance. Just be sure you have a trusted seller providing you with the contacts.