Types Of Eye Doctors And What They Can Do For You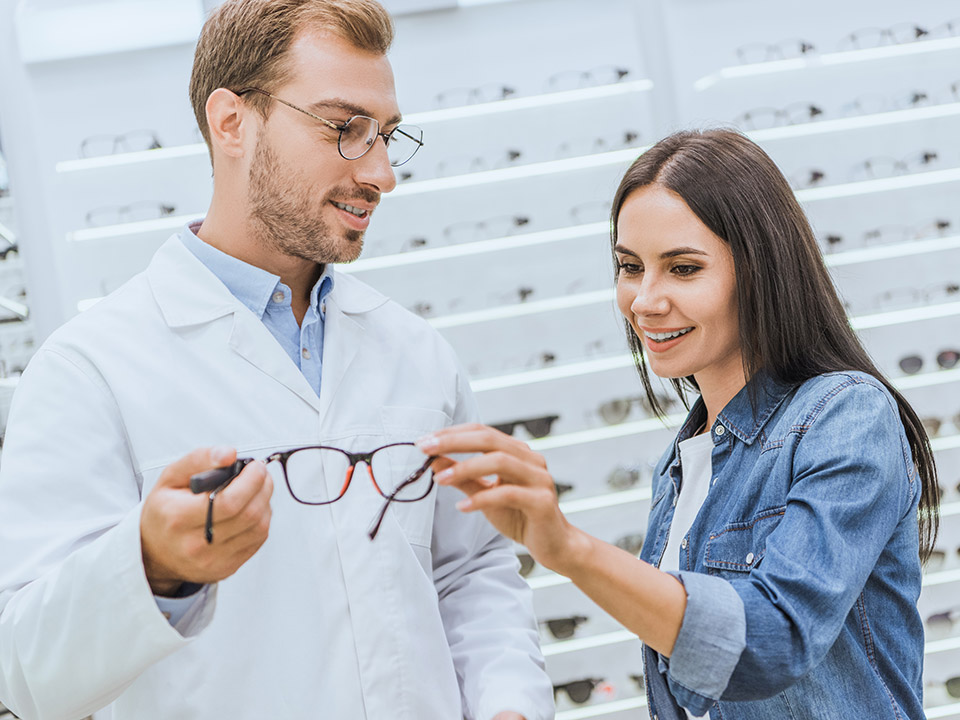 When you make an appointment with an eye doctor, you could see an optician, ophthalmologist, or optometrist. Each doctor has a different level of training and specializes in a specific field of eye care.
So do you know which doctor you should see for your condition? Even if you go to the wrong practitioner, they will likely refer you to the right one. Still, it is good to learn more about the three types of eye doctors to make appointments easier.
The information below will cover each doctor's role, what they can help you with, and the surgeries or tasks they specialize in. So scroll below to learn more.
Optician
You would be surprised to find out that an optician is not an official eye doctor. An optician is a technician with specialized training in designing various visual aids, including eyeglass lenses, frames, and contact lenses.
Opticians will use prescriptions from an optometrist or ophthalmologist to fit and verify a patient's visual aids. They will also conduct tests to assist optometrists and ophthalmologists in diagnosing and prescribing.
Some states in the US require licensing for all opticians, while others do not. Therefore, even those with eyeglasses kiosks fit the context of opticians. Opticians often undergo classroom instruction, clinical experience, and a 2-year apprenticeship.
Surgeries and Tasks
As mentioned, opticians do not have the certification or training to prescribe medications or visual aids. Therefore, they are not qualified for any form of surgery, diagnosis, prescribing medicine, or treating eye diseases.
However, it is not to say that you cannot benefit from an optician. Expect this practitioner to help you with:
Getting you the right prescription for eyeglass lenses or contact lenses.
Fit your frames to your face.
Advise you on the best frame for your face shape and features
Determine the proper eyewear to serve your sports and special requirements
Educate you on proper care and maintenance for visual aids such as glasses and contact lenses
Opticians also help keep inventory records, sales records, and patient records. You will often find an optician within the same working space as an ophthalmologist or optometrist. However, some work independently.
When To See An Optician
So when should you visit your optician?
When you need to get a new prescription. You would have to get the eye tests and prescription from a different doctor since your optician cannot conduct eye exams.
When you need your lenses cleaned. Opticians can deep clean your visual aids.
When you need frame changes. If you need new frames, your optician can help you pick the best ones for your face.
When you need a better fit. Are your glasses drooping? Then go to your optician since they can make them fit better.
When you need repairs. If you're missing a screw at the hinge or a nose pad got loose from your glasses, the optician can replace and fix your glasses.
When you need cleaning solutions for visual aids. Opticians can give you the best products for cleaning and taking care of your eyeglasses and lenses.
Ophthalmologist
An ophthalmologist has an ophthalmology practice. This is an eye doctor with a license and training to practice medicine and surgery involving the eyes. An ophthalmologist offers various medical services, including eye exams and prescribing visual aids.
Ophthalmologists require licensing and training to practice. They have to complete eight years of medical school and a residency in ophthalmology.
Surgeries And Tasks
An ophthalmologist has intensive medical training that allows them to conduct various tasks and surgeries, including:
Conduct eye tests and determine a prescription for visual aids
Diagnosing and treating all eye conditions
Prescribe medication for different eye problems
Treat eye injuries
Perform all types of eye surgeries
Detect symptoms of eye diseases
Examine eyes for proper function.
Conduct research into the causes and cures of vision problems and eye conditions
Detect health problems with your body in relation to eye exams
When To See An Ophthalmologist
So when do you need to book an appointment with an ophthalmologist?
When you notice abnormalities in your eyes. If you see any symptoms of discharge, watering, pain, redness, and a general unwellness of your eyes, go to your ophthalmologist. Anything out of the ordinary demands examination to prevent further damage.
If you sustain eye injuries. If you get hit in the eye with a ball, fist, or another object, go to the specialist for examination and treatment. The same goes for any force or trauma to the eyes.
If your glasses aren't working. You need a new pair if you are straining to see despite having well-fitted visual aids. Your ophthalmologist can conduct eye exams and give you a better prescription.
If you need eye surgery. If your practitioner recommends eye surgery, you need to confirm with your ophthalmologist then schedule surgery.
Optometrist
Finally, an optometrist is the one you go to for routine eye checkups. They provide primary vision care, including eye testing, vision corrections, diagnosing and treating, and managing vision changes.
They attend four years of optometry, not medical school, to obtain a doctorate in optometry.
Surgeries And Tasks
While these are not medical doctors, they are trained and entrusted with an array of important tasks, including:
Performing eye exams
Conducting vision tests
Prescribing and dispensing corrective visual aids
Prescribing medication for some eye diseases
Providing visual rehabilitation
Performing some specialized surgical procedures
Detecting certain eye irregularities
When To See An Optometrist
When you need a vision test for corrective lenses. If you think you might benefit from corrective lenses, go for tests from an optometrist.
When you need visual rehabilitation. If you have low vision. This specialist can help you.
When you need the right corrective lenses. If you have a wrong or old prescription for corrective lenses, see this specialist for the right one.
If you wear corrective lenses. Your optometrists will need to see you consistently to check on your vision and adjust your lenses.